Video game studios offering loot chests, virtual boxes containing random rewards, will soon have to disclose the chances of getting every surprise if they want to continue doing business with Nintendo, Sony and Microsoft.
The video game industry is under increasing pressure from the public, but also from lawmakers around the world to review some of the practices accused of causing addiction. Booty chests, sometimes associated with games of chance such as slot machines, are one of the main issues of contention between industry and lawmakers.
What is a booty chest?
Loot chests are sometimes used by companies that design games to make them profitable. These virtual chests sometimes reward the person playing for their efforts or their playing time for free, but they are more often sold for real money.
They usually contain randomly selected aesthetic elements that have no influence on the game and that can be used to disguise their character or change the appearance of the interface.
The Entertainment Software Association (ESA), the US lobby representing the video game industry, announced Wednesday that the three manufacturers are currently working on new policies to this end, expected to take effect in 2020.
Under these policies, the studios should reveal the chances of obtaining the rewards potentially contained in the loot chests for the right to launch a game on the platforms of any one of the three companies.
Big publishers at the ready
Companies that have indicated their intention to comply with the new rules include Activision Blizzard, Bandai Namco Entertainment, Bethesda, Bungie, Electronic Arts, Take-Two Interactive, Ubisoft, Warner Bros. Interactive Entertainment and Wizards of the Coast, according to GamesIndustry.biz.
Disney Interactive Studios, Epic Games, Focus Home Interactive, Gearbox Publishing, Konami, Riot Games, Sega, Square Enix, THQ Nordic and Tencent, all major ESA member studios, have not committed themselves to do the same for the moment.
"Many of [ESA] 's leading publishers have decided that they will implement a similar approach to publishing to provide this information to customers so that they can make informed decisions. buying more informed, "said Michael Warnecke, ESA's Chief Technology Policy Advisor. Mr. Warnecke then made a speech at a workshop organized by the US Federal Trade Commission (FTC) on bootleg cases.
The same kind of policy already exists on mobile platforms. Apple has forced video game makers to disclose this information so they can continue to sell their products on the App Store as early as 2017. Google did the same earlier this year for its Google Play Store.
A controversial phenomenon
The presence of booty chests in video games raises concerns in the global political class. Since 2017, many countries have studied or are still studying this controversial practice. Some, like Belgium and the Netherlands, have banned it.
Republican Senator Josh Hawley introduced earlier this year a bill to ban the sale of looted coffers to people under 18 years of age.
According to this bill, any video game designed to appeal to minors, even if it is ranked M (17 years old or over) or A (18 years old and over), could not contain microtransactions that offer an advantage to players and players, a principle dubbed pay-win .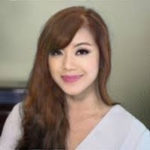 Jennifer MacBride a graduate of Imperial College Business School. Jennifer is based in London but travels much of the year. Jennifer has written for BBC, Motherboard, Apple Insider, and the Huffington Post UK. Jennifer is a Tech reporter, focusing on technology, national security and social media.