A feature that has existed for some time for iPhones connected to Mac computers is finally arriving on Android phones connected to PCs: it is now possible to make calls on Windows 10 computers using the Your Phone app, Microsoft.
It was on the Twitter account of Windows Insider, Microsoft's official feature testing program, that the announcement was made on Thursday. Your Phone has already been in public beta for several months.
The application synchronizes the address book and the call log from your Android phone to your computer. It also allows you to answer texts without having to take the phone out of your pocket.
This new feature is only available for Android phones on the 7.0 or higher operating system.
Your Phone should probably work with Microsoft's future foldable Android phone, the Surface Duo, when it comes into being in 2020. It is the first smartphone developed by the American giant since it closed its division mobile in 2017.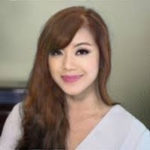 Jennifer MacBride a graduate of Imperial College Business School. Jennifer is based in London but travels much of the year. Jennifer has written for BBC, Motherboard, Apple Insider, and the Huffington Post UK. Jennifer is a Tech reporter, focusing on technology, national security and social media.