Tyler Blevins, aka Ninja, Twitch's most popular user, has left the platform to join Mixer, a competing service owned by Microsoft.
Ninja, who is known for his live streaming of Fortnite games, has more than 14 million subscribers, and his channel has accumulated 478 million views since its inception.
"I feel it's a great opportunity to reconnect with my roots and remember why I fell in love with content delivery in the early days," he said in a video announcing his change of platform. .
Twitch reacted to the announcement of Ninja's departure early in the afternoon. "We have enjoyed watching Ninja on Twitch all these years and we are proud of everything he has done for himself, his family and the player community," said the broadcast platform at Polygon. "We wish him the best of luck in his future endeavors."
Guarantee of success for Mixer?
Launched in 2016, Mixer has not so far had success comparable to that of Twitch. It is likely that the lack of well-established broadcasters on Mixer is detrimental to the success of the platform.
Ninja enjoys considerable influence in the broadcast of online video game games, and its passage to competition could make waves in the community. A good part of his public should in all likelihood follow him on Mixer, thus discovering this platform to a non-negligible number of Internet users.
It's unclear for the moment what kind of deal Ninja and Microsoft have reached to convince him to turn his back on Twitch. However, there is every reason to believe that this is a lucrative contract for the 28-year-old American, as his future seemed already secure on Twitch.
Earlier this year, Ninja revealed that it had won $ 10 million ($ 13.2 million Canadian) in 2018 on Twitch, thanks to its 4,000 hours of live streaming.
Owned by Amazon, Twitch has become the must-have live broadcast platform in recent years. Many broadcasters and amateur broadcasters make their living here, and there are even celebrities, including Ninja, attracting crowds – virtually and in person.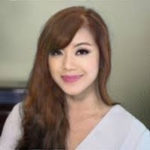 Jennifer MacBride a graduate of Imperial College Business School. Jennifer is based in London but travels much of the year. Jennifer has written for BBC, Motherboard, Apple Insider, and the Huffington Post UK. Jennifer is a Tech reporter, focusing on technology, national security and social media.