Mozilla has launched the browser Firefox 70 for Windows, macOS and Linux, with new features, such as enhanced protection against tracking and a full report of trackers blocked during the week, grouped in the dashboard " Protections of privacy ".
The enhanced protection against tracking blocks many trackers and harmful scripts. It reduces the ability of third parties to collect data about how you navigate.
The new version of Firefox now blocks by default third-party tracking cookies and cryptocurrency miners. The browser adds to the list of blocked trackers those connected to various social networks. Firefox 70 will therefore block all trackers associated with your Facebook, Instagram, WhatsApp, Twitter, LinkedIn and YouTube accounts.
When people click on the shield icon in the address bar, they can now see which trackers and cookies are blocked and why. Users can also change their protection settings.
At any time, users can view a weekly report that summarizes the blockages made by Firefox 70.
Users will also be able to control data leaks through Firefox Monitor, which will send them an alert if their information appears in a known data leak. People who do not use Firefox can still check for leaks associated with their email address by visiting the software page
Firefox 70 also offers more protection for Firefox Lockwise, digital identity management tool and passwords. It will now be possible to have access to all the passwords that the tool has saved safely.
The user can quickly view and manage the number of devices synchronized on the same account and on which the passwords are shared.
In addition, Firefox Lockwise has been integrated with Firefox Monitor and will send alerts about potentially vulnerable passwords, which would have been exposed during a data leak.
Google Chrome also add more privacy protection
Firefox is not the only browser to have strengthened its protection of privacy. Chrome recently launched the Password Checkup extension.
The purpose of this tool is to check the robustness of passwords, to check if they are used on several websites and to send alerts if passwords have been compromised, as a result of a data leak of a third for example.
With Chrome 78, Google integrates its Password Checkup tool into the browser.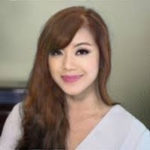 Jennifer MacBride a graduate of Imperial College Business School. Jennifer is based in London but travels much of the year. Jennifer has written for BBC, Motherboard, Apple Insider, and the Huffington Post UK. Jennifer is a Tech reporter, focusing on technology, national security and social media.