BBC News has made its international news website available via the Tor browser, free software for accessing the hidden web (or dark web ). The initiative is part of an attempt to thwart censorship imposed on their population by several countries, including China, Iran and Vietnam.
The term "dark web" refers to the clandestine Internet that contains invisible sites that focus on, for example, non-legitimate activities such as the resale of illegal drugs or child pornography. But this underworld also allows to circumvent censorship in some countries.
Providing reliable news all over the world, BBC News mission
The version of BBC News on the hidden web is the international edition of the site, that is to say the news from outside the UK. It includes foreign language services such as BBC Arabic, BBC Persian and BBC Russian. Content and services booked in the UK are not available due to broadcast rights.
News from the BBC World Service is now available on the Tor network for audiences living in countries where access to BBC News is blocked or restricted. This approach is consistent with the mission of the BBC World Service to provide reliable news around the world.

The BBC, in a statement on its website
Rather than visiting the bbc.co.uk/news (New Window) or bbc.com/news (New Window) links, Tor users can visit the new bbcnewsv2vjtpsuy.onion (New Window) link , which does not work. not on an ordinary browser.
The Tor Network, Free Software Award 2010
The Tor network is often associated with the invisible web, but it is also an essential tool for those who want to preserve their anonymity by accessing ordinary sites, including the military, law enforcement and journalists. He also won the Free Software Award from the Free Software Foundation, which was awarded to Wikipedia in 2005.
Basically, the network was designed by the US Naval Research Laboratory. He continues to receive funding from the country's Foreign Ministry.
The name Tor is an acronym for The Onion Router, or The Onion Router, which refers to the multiple layers of network encryption.
The browser allows you to hide who uses it and what data are accessed, thanks to an "onion circuit".
To do this, it sends data over the Internet via a backdoor that involves several "nodules", that is, using computers and volunteer servers as connection points, which makes the person the origin of the query difficult to identify.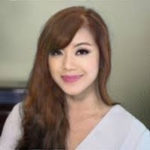 Jennifer MacBride a graduate of Imperial College Business School. Jennifer is based in London but travels much of the year. Jennifer has written for BBC, Motherboard, Apple Insider, and the Huffington Post UK. Jennifer is a Tech reporter, focusing on technology, national security and social media.